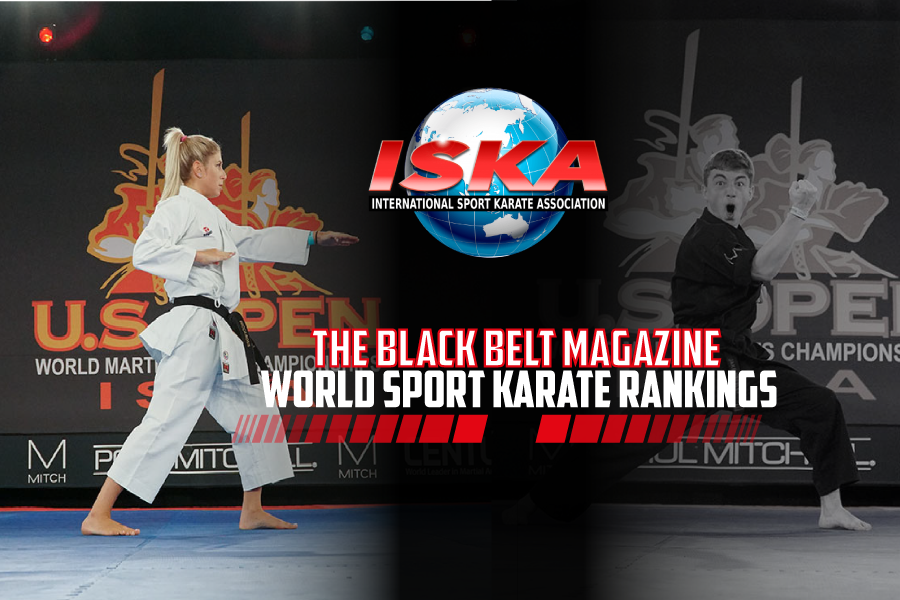 The Official Black Belt Magazine World Sport Karate Rankings have been created by a committee with the consideration of major leagues including but not limited to the ISKA, WAKO, NASKA, and WKC.
This update accounts for the results of the 2021 Battle of Atlanta and U.S. Open, with particular consideration of the ISKA Night of Champions at the U.S. Open. Those ranked as "Champion" received their titles during the Night of Champions or daytime grands at the U.S. Open, with a few exceptions that were made by the committee to account for division depth, inclusion of new divisions, and other special factors. In the adult sparring divisions, pay-per-view events like Virtual Fight Tour and Pro Point were also considered.
Notable additions to these rankings include youth (13 years of age and younger) divisions, senior (30 years of age and older) divisions, and team sparring. Junior (14-17 years of age) sparring divisions have also been included, but the athletes are featured in no particular order due to the lack of competition between age groups.
Finally, readers will notice several asterisks (*) throughout the rankings. Any competitor with an asterisk next to their name is recognized as an exceptional martial artist who deserves to be ranked, but has been inactive recently due to injury or pandemic-related circumstances (such as international travel restrictions). All such competitors were automatically given a fifth-ranked position in the interest of consistency and fairness between divisions.

https://blackbeltmag.com/black-belt-magazine-rankings/women-s-weapons