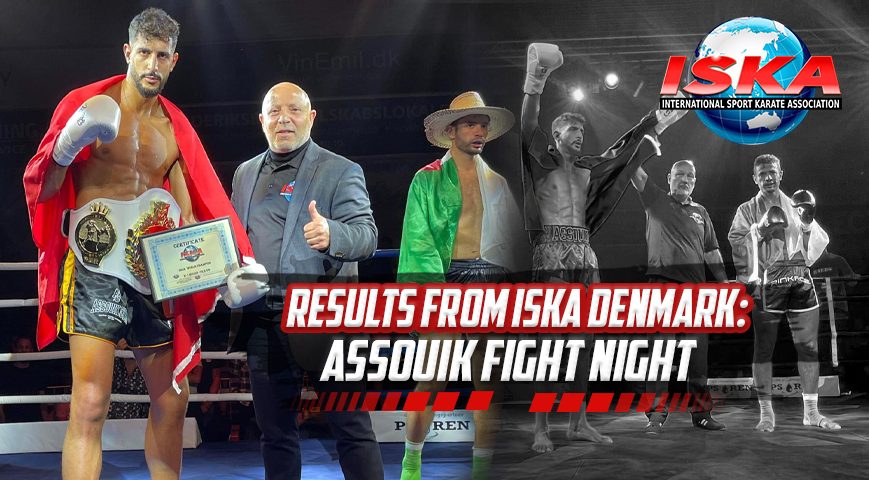 13. November 2021 in Copenhagen
ISKA World Champion Youssef Assouik (Denmark) defend his ISKA World Light-middleweight title 72.5kg K-1 Rules against Karim Guettaf (France).
Youssef Assouik is ISKA world champion again.
Hi won 2min 50 seconds in the first round by KO.
Congratulations to Youssef and thanks to ASSOUIK Fight Night for the great show.