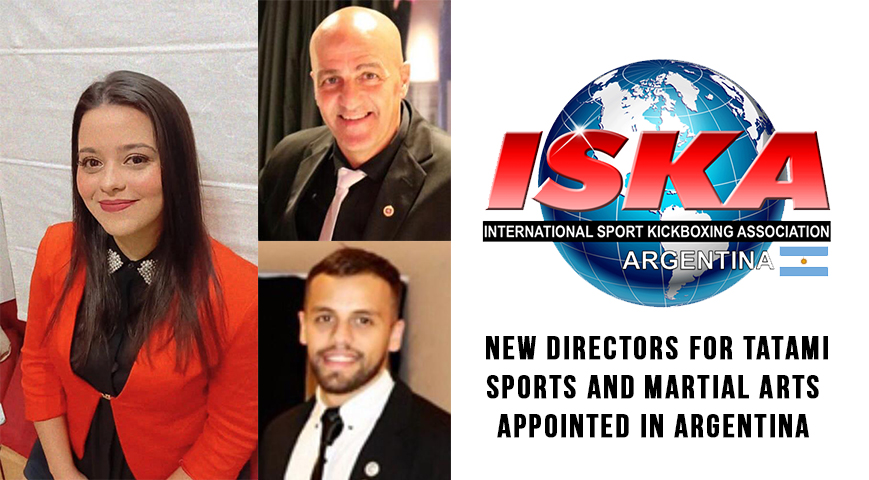 ISKA is proud to announce the appointment of new directors in Argentina for both Tatami Sports and Martial Arts divisions. Ms. Ailen Lopez was chosen to direct the Tatami Sports program. She is the daughter of long-time ISKA and US Open supporters Carlos and Carmen Lopez and serves as Operations Director for one of the largest Tatami Sports Tournaments in South America.
Ms. Lopez is already working with Argentine Ring Sports Director Maximiliano Maron and soon will produce an event which will qualify fighters for the 2021 US Open to be held in July at Disney's Coronado Springs Resorts in Orlando, Florida. Great effort is being made to organize this event, recognizing the challenges associated with the Pandemic and the Argentine lock down.
Mr. Lucas Pini has been appointed National Martial Arts Director. Mr. Pini is the son of Grandmaster Fabian Pini. Both are very experienced tournament producers, who have held leadership positions with the ITF for many years. Mr. Lucas Pini will direct the ISKA operation within their organization and will be responsible for qualifying official national team member to compete at the US Open and the ISKA Association World Amateur Championships.
Our Ring Sports Director, Maximiliano Maron is very excited to partner with our new directors in serving to create more opportunities for Argentine athletes and the sports they represent. Martial Arts and Combat Sports receive excellent recognition in Argentina with broadcasting support from DirecTV Latino and additional multimedia support.