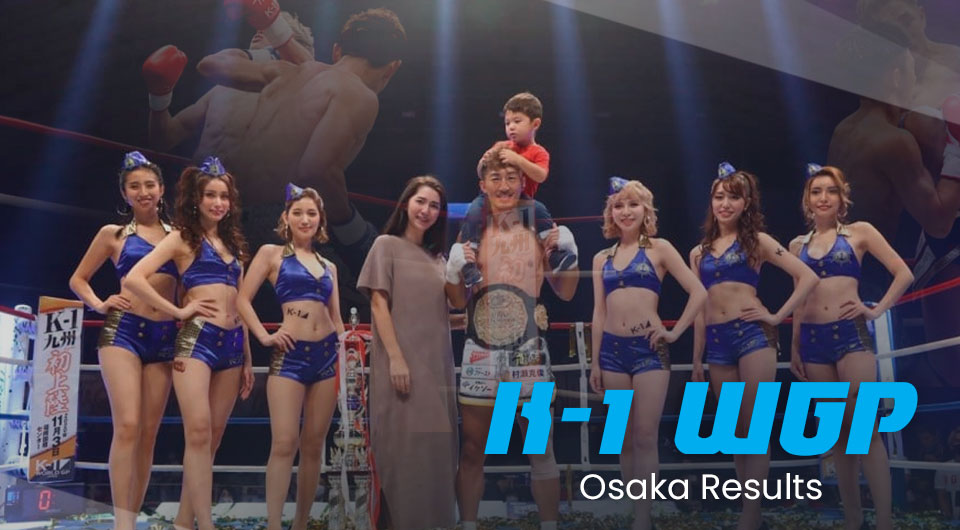 Osaka, Japan 22nd September 2020, K-1 Japan returned with its first event since K'Festa 22nd March, the main event at the Edion Arena featured K-1 Champion Rukiya Anpo making a third defence of his K-1 Super-lightweight title against Hideaki Yamazaki. The veteran Hideaki caused an upset catching the Champion cold with a series of heavy punches then nailed him with a left to win by KO, 1 minute 19 seconds into the first round.
K-1 World Super-lightweight title 65kg
Hideaki Yamazaki def. Rukiya Anpo KO R1
Tatsuya Tsubakihara def. Yuki Egawa Dec.
Miho Takanashi def. Mio Tsumura Dec.
Koya Urabe def. Yuto Shinohara Dec.
Hiromi Wajima def. Raseasing Weerasakreck KO R2
Jin Hirayama def. Fukashi Mizutani Dec.
Hitoshi Sugimoto def. Hisaki Kato Dec.
Taio Asahisa def. Hiroki KO R2
Shuji Kawarada def. Seiya Ueda Dec.
Tetsu def. Narufumi Nishimoto Dec.
Kensei Kondo def. Taito TKO R3
Yuto Kuroda def. Hiroki Mitsui Dec.
Naoki Takahashi def. Ryota Ishida Dec.