ISKA South East Asia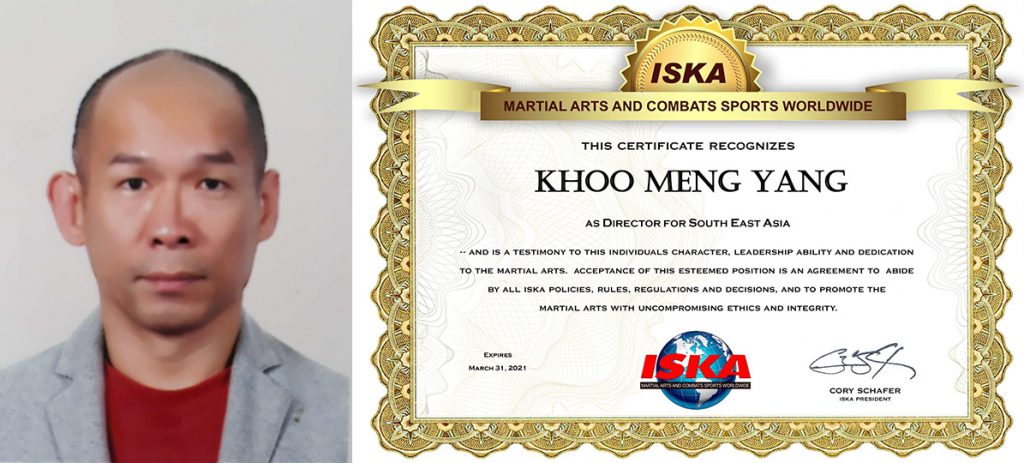 March 2020 – After a very successful year in 2019, Master Khoo Meng Yang of ISKA Malaysia has been re-appointed as the ISKA South East Asia Director. In addition to managing ISKA operations in Malaysia, Khoo Meng Yang will oversee and coordinate activities throughout the region. Under his leadership, dozens of referees, judges, and kickboxing instructors have taken ISKA certification courses, contributing to our goal of ensuring safe and fair competition everywhere in the world.
This year, expect more Officials and Instructors Certification Courses and of course, high profile events featuring kickboxing, Muay Thai, sport karate, and more! Please What'sApp to +60122683073 for further inquiries.