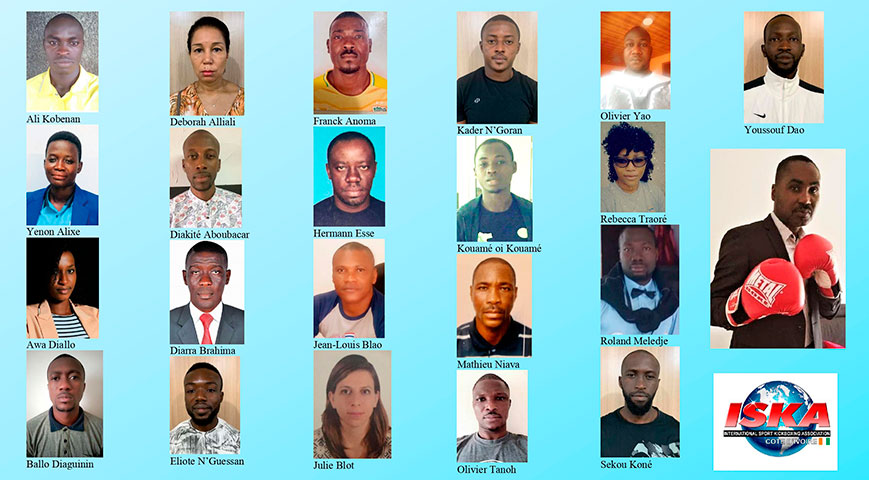 Our main mission is to promote Kick-Boxing, Muay-Thaï and other Fight-sports, through the Organization of tournaments, Fight-Nights, Trainings and Referees courses, etc, in order to offer a healthy environment for young courageous Athletes from Côte d'Ivoire (Ivory Coast), also other west African fight-sports volunteers in expressing their talents and ambitions.
Marcel AHIPO
CI National Director
Congratulations to the fine officials who participated and received their certification. We welcome you to the ISKA global family and look forward to your participation in providing safe and fair opportunity for our athletes.
Cory Schafer
ISKA President