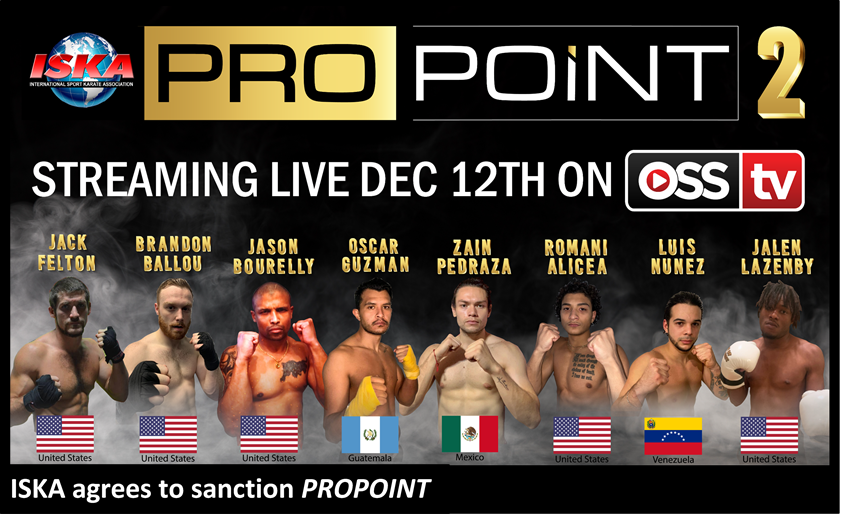 ISKA has agreed to sanction PROPOINT, an innovative professional point fighting promotion airing events live on OSS.TV
ISKA President Cory Schafer commented, "We are very excited about this project, the leadership involved and the mission to provide these remarkable, world-class martial arts athletes a high profile, global stage on which to advance professional careers".
Mike Conroy, legendary sport karate coach and a new member of the PROPOINT team of directors was instrumental in securing ISKA support. "I've worked with Mr. Schafer and the ISKA over the years and we are all aware of what they've accomplished in support of promotions like K-1, Strikeforce, World Combat League, Glory and Bellator. We look forward to very bright future working together to advance opportunities for our athletes and our sport".
The next PROPOINT event will be on December 12th. For more information, go to www.propointfighting.com .