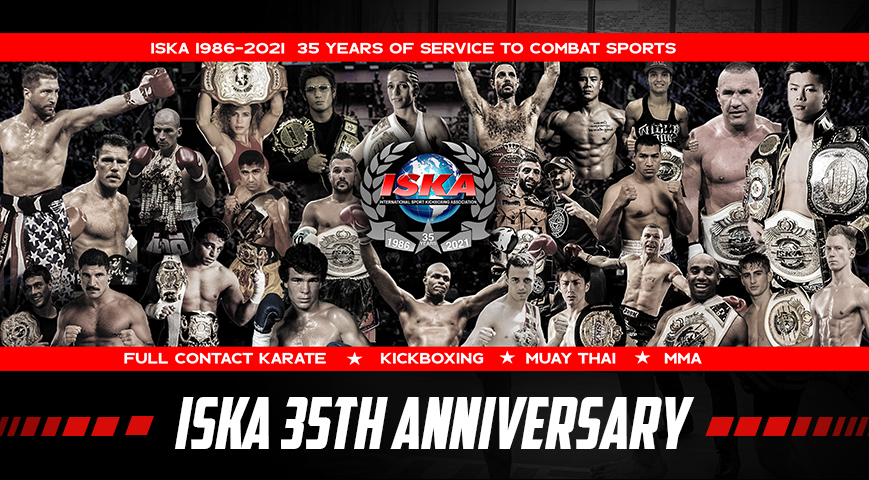 In celebration of our 35th Anniversary, we'd like to express our most sincere and heartfelt gratitude for the continuing opportunity to serve our athletes, promoters, officials, media partners, and the millions of appreciative fans circling the globe.
For 35 years we've worked hard to consistently address our mission, and fulfill the priorities associated with our role in the industry. We've worked to create opportunity for our athletes, raise the profile of our sport, help promoters advance their brand, and train officials to excel at the work they love. And as a result, our fans enjoy the best possible stage for the world's most compelling sports.
It's been a humbling journey filled with challenges to overcome — a road traveled with great friends who share our vision and unyielding passion. There have been many great moments, but the most meaningful continues to be the opportunity to witness tears of joy amid exhaustion when a fighter is first presented their ISKA World Title Belt. We are privileged to recognize what often reflects a lifetime of effort and sacrifice; to know that in the eyes of that worthy champion the ISKA belt acknowledges their commitment and validates their achievement. That honor continues to be the greatest reward for our efforts.