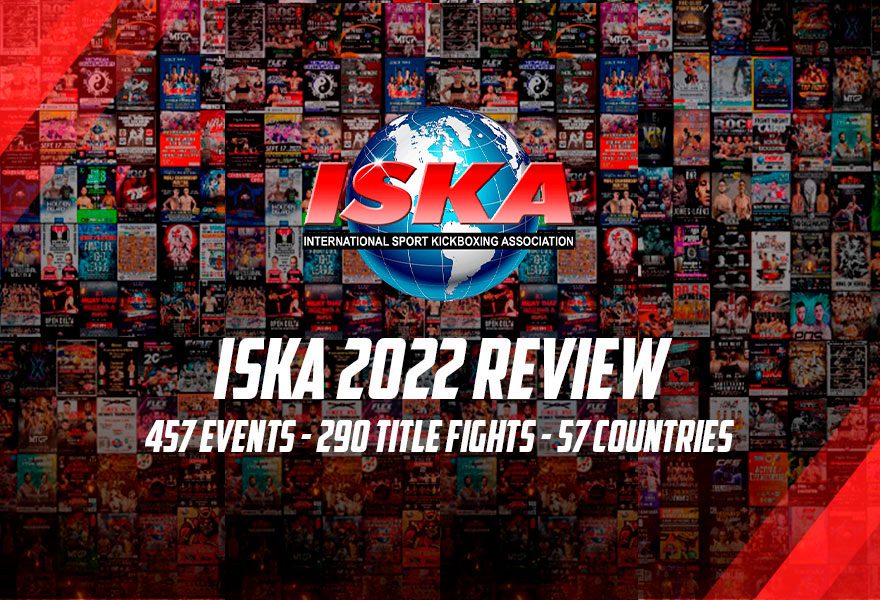 In 2022 the ISKA Sanctioned/Regulated 457 events including 290 ISKA Championship title bouts in 57 countries on 6 continents.
At the beginning of 2022 the covid pandemic was still causing problems for live events in Europe with limited venue capacities and travel restrictions. The war in Ukraine saw the cancellation of proposed events in Ukraine and Russia.
China's borders remained closed for the whole year and Japan's travel restrictions finally ended in October. Towards the end of 2022 the ISKA started to regain momentum and almost reached pre-covid levels of activity. The ISKA thanks all its National Directors, Promoters, Officials, Athletes and Supporters for the hard work and determination required to deliver the largest combat sport circuit in the World.
Bring on 2023!
ISKA 2022, 57 Countries, 6 Continents:
| | |
| --- | --- |
| Continents: | Countries: |
| Asia | Azerbaijan, Borneo, Brunei, China, India, Iran, Indonesia, Japan, Kuwait, Malaysia, Singapore |
| Africa | Egypt, Côte d'Ivoire, Reunion, South Africa, Tunisia |
| Europe | Albania, Armenia, Austria, Belgium, Cyprus, Denmark, France, Germany, Greece, Ireland, Italy, Liechtenstein, North Cyprus, Poland, Portugal, Romania, Spain, Switzerland, Turkey, Ukraine, United Kingdom (England, Scotland, Wales & Northern Ireland) |
| North America | Canada, Guatemala, Mexico, United States of America |
| South America | Argentina, Brazil, Bolivia, Chile, Colombia, Ecuador, Paraguay, Peru, Uruguay, Venezuela   |
| Oceana | Australia, New Zealand |