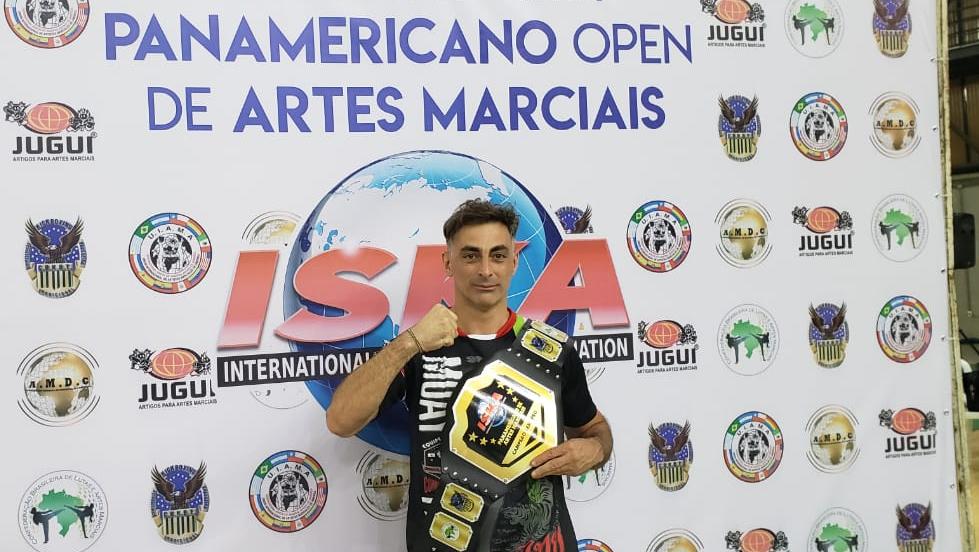 Diego Carbone has extra reason to celebrate this New Year's. The Argentinian Federal Police Commissioner and Chief of Security for Argentinian Vice President Cristina Kirchner recently became an ISKA Pan American Martial Arts Kickboxing Champion (Low Kicks, -88kg), at the Pan American Championships in Rio de Janeiro.
Carbone has accompanied Vice President Kirchner since her early days in politics. Now, in the wake of Kirchner's election to Vice President, Carbone achieved both of his goals: competing internationally, and winning a championship. The tournament was held at the Wenceslao Arena Olympic Stadium in Rio de Janeiro. It was produced by CBLAM with the assistance of CBKBT and sanctioned by the ISKA. The tournament featured over 600 competitions from Brazil, Trinidad & Tobago, Mexico, Argentina, Peru, Colombia, Bolivia, Paraguay, and Uruguay.
Diego Carbone was honored by the new Argentinian presidential administration in the "Casa Rosada," the Argentine Government Headquarters.